Share Currency News with your colleagues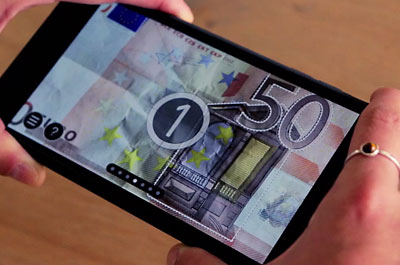 Corporate
Central banks and issuing authorities – upgrade to Corporate subcription and receive Currency News™ in advance each month.
You can receive Currency News electronically each month under a Corporate arrangement. This gives you a pdf which, subject to the terms of the licence, can be distributed freely within your organisation and uploaded onto your intranet, ensuring that everyone who benefits from the information within Currency News receives it simultaneously, regardless of their location.
In addition, the pdf will be sent to you as soon as Currency News goes to print which – allowing time for production and post – means that you get your copy up to two weeks in advance of receiving the printed version by mail.
A further benefit of receiving Currency News electronically is that you can conveniently store back issues on your computer, and easily search these for company, market or technology information by keyword.
Corporate subscription to Currency News also entitles you to up to ten hard copies each month, and ten user licences for DataVault, the online banknote database.
The Corporate agreement covers distribution within your own organisation only, ie. not to third parties.
Please contact us to arrange your Corporate subscription or for further information.
| | Site Subscription |
| --- | --- |
| Corporate | £2,985 |
10 issues per month for 12 months + 1 watermarked electronic copy each month which can be distributed throughout your organisation and posted on to your company intranet. (Distribution to third-party organisations is not permitted) plus ten user licences for DataVault user licence