Back to reports and directories
Stay Connected with the Industry's Leading Players
The Directory of Currency Suppliers is an essential reference guide for all those involved in the currency industry.
Published by Currency News, it offers a comprehensive one-stop resource of all suppliers who provide materials, features, systems and services for the production, protection, distribution and management of banknotes and coins.
The 5th edition was published in May 2015.
Complimentary copies
The Directory is available free of charge to all central banks and monetary authorities.
Subscribers to Currency News also receive one complimentary copy (additional copies £30).
The cost to non-subscribers is £180 (or €234 or $285)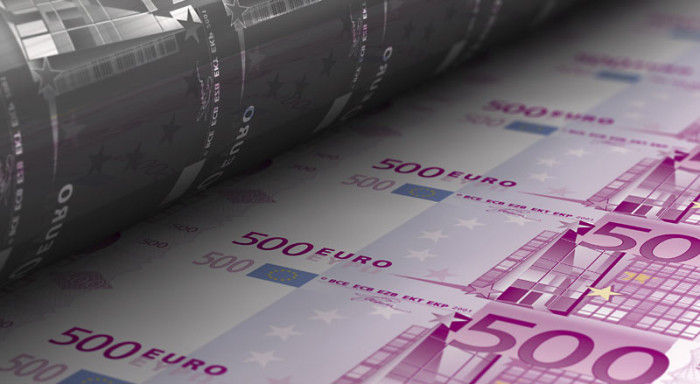 Identify New Suppliers and Partners
The Directory is valued by monetary authorities and central banks, commercial banks and financial institutions, banknote printers and papermakers, mints, cash offices, cash management companies and suppliers of security technologies and equipment for the handling and distribution of cash.
Nearly 100 A4 pages with 480 suppliers listed
Covers all aspects of currency design, specification, protection, production and management
Lists all of the key specifiers and suppliers
Also available on CD-ROM
First published by Currency News in 2004
What's Inside The Industry's Most Comprehensive Directory
The Directory of Currency Suppliers is arranged in category sections which list the organisations that supply products or services.
These are cross-referenced to the alphabetical section, in which full contact details of these organisations are provided.
Components
Coin materials and blanks
Banknote substrates
Inks, pigments, coatings and varnishes
Security threads
Optically variable features
Fibres and planchettes
Taggants and forensic features
Print-based security
Processing and Management
Processing systems: counting, sorting/processing and disintegration
Note and coin handling products
Detection and validation components
Cash management and optimisation software
Cash centre, vault automation and management
Verification and analytical systems
Producers
Mints
Banknote printers: Commerical and government
Circulation and Distribution
ATMs - cash dispensing, deposit and recycling systems
Packaging and transportation materials
Cash protection systems
CIT and cash handling and logistics services
Foreign exchange services
Production Equipment and Systems
Coin production equipment
Banknote design
Pre-press equipment and systems
Printing presses
Print equipment, services and ancillaries
Paper production, handling and coating equipment
Numbering systems
Inspection testing and quality control systems
Foil application systems
Strapping and packaging systems
Support Services
Associations
Consultants
Document reference systems
Publishers
plus
additional sections covering central banks of the world and currencies of the world
Note: Requests for copies will be vetted to ensure the Directory is made available only to those organisations with a legitimate interest in currency.
How to Order Your Copy
To receive your copy of the industry's essential guide to the principal currency suppliers and operators in the world, provide us with your contact details.
Other Ways to Order
Download an Order Form
You can email or fax us your order
Order form
Subscribe to Currency News
To receive a free copy of this report, subscribe to Currency News
How to subscribe